Best Dunkin Donuts Matcha Latte Recipe (Homemade Copycat 2022)
This Dunkin Donuts Matcha Latte Recipe could just bring you the perfect copycat recipe you can make from home. Best of all, it won't cost you $4! You can add as much matcha green tea powder as you want with less sugar and calories as you desire. The matcha flavor blends in naturally with the milk over ice, and that milk foam on top…ooh…it can turn anyone into a matcha lover overnight!
Some of the links in this post may be affiliate links because I support these products 100%. I may earn a small commission when you click on the links and make a purchase, no extra from you.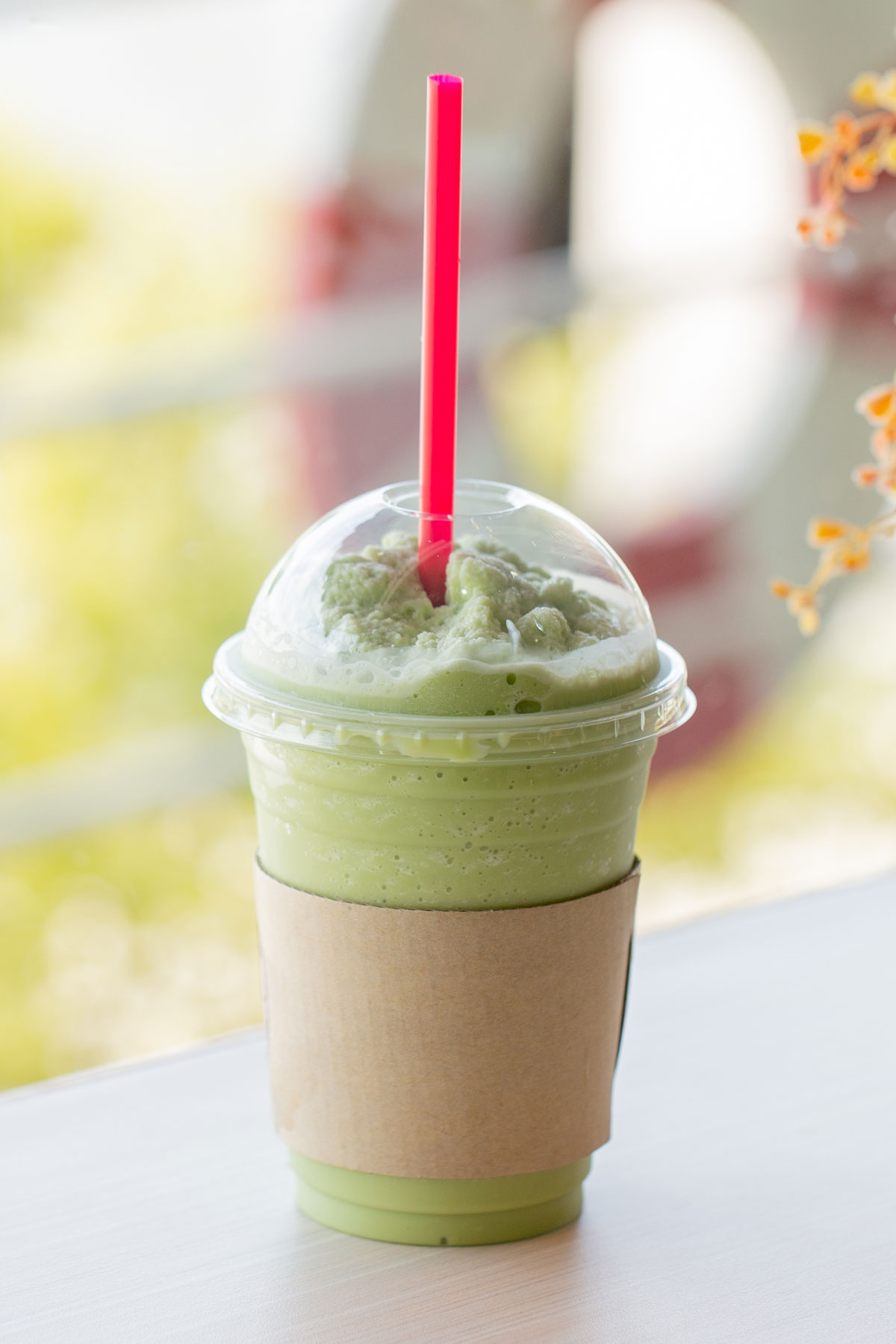 Is the matcha latte from Dunkin Donuts a Starbucks copycat? Maybe, since the Starbucks matcha latte was introduced in 2005 and it only arrived at Dunkin Donuts stores in 2020. Either way, both matcha lattes have their own story. But no matter who is first and how they sell it, both versions usually aren't mixed as well as I want them to. I still have to do the work of stirring up the matcha from the bottom of the cup and giving them multiple shakes before I can start drinking the matcha latte.
In any case, for the love of life, the best way to enjoy a solid good matcha latte and to avoid things like this…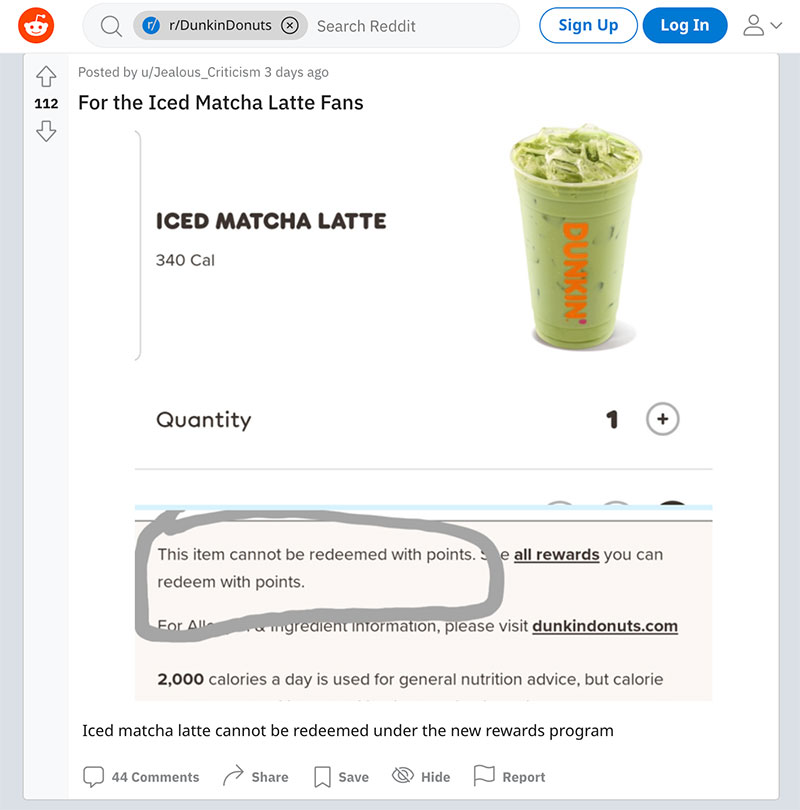 …is to make your own. The base of any homemade latte is similar, which is the milk of your choice. You can try making a matcha coffee latte, or adding milk to green tea like a green tea latte, or trying the ever-so-spicy vanilla chai latte, the must-have is just milk. Anything else will fill in the blank of ________ latte.
Why This Recipe Works for You
Quick and simple recipe takes only 5 minutes
Using the equipment you may already have at home
Drink it anytime you want without always having to visit and queue at Dunkin' Donuts
Less sweet, more smooth, and natural goodness as a healthy yummy drink!
No problem with leftovers as you can keep them in the fridge for up to 3 days
All for less than $4 per cup!
Dunkin Donuts Matcha Latte Recipe
Although this is an iced matcha latte recipe, you can also make a hot matcha latte in a similar way just by making it without adding the ice. Both are made with simple ingredients that give a vibrant green color, similar to Thai green tea without spices.
Recipe Ingredients: What is in Dunkin Donuts Matcha Latte?
For a serving size of 1 glass, you'll need the following ingredients to make this yummalicious Dunkin Donuts copycat matcha latte: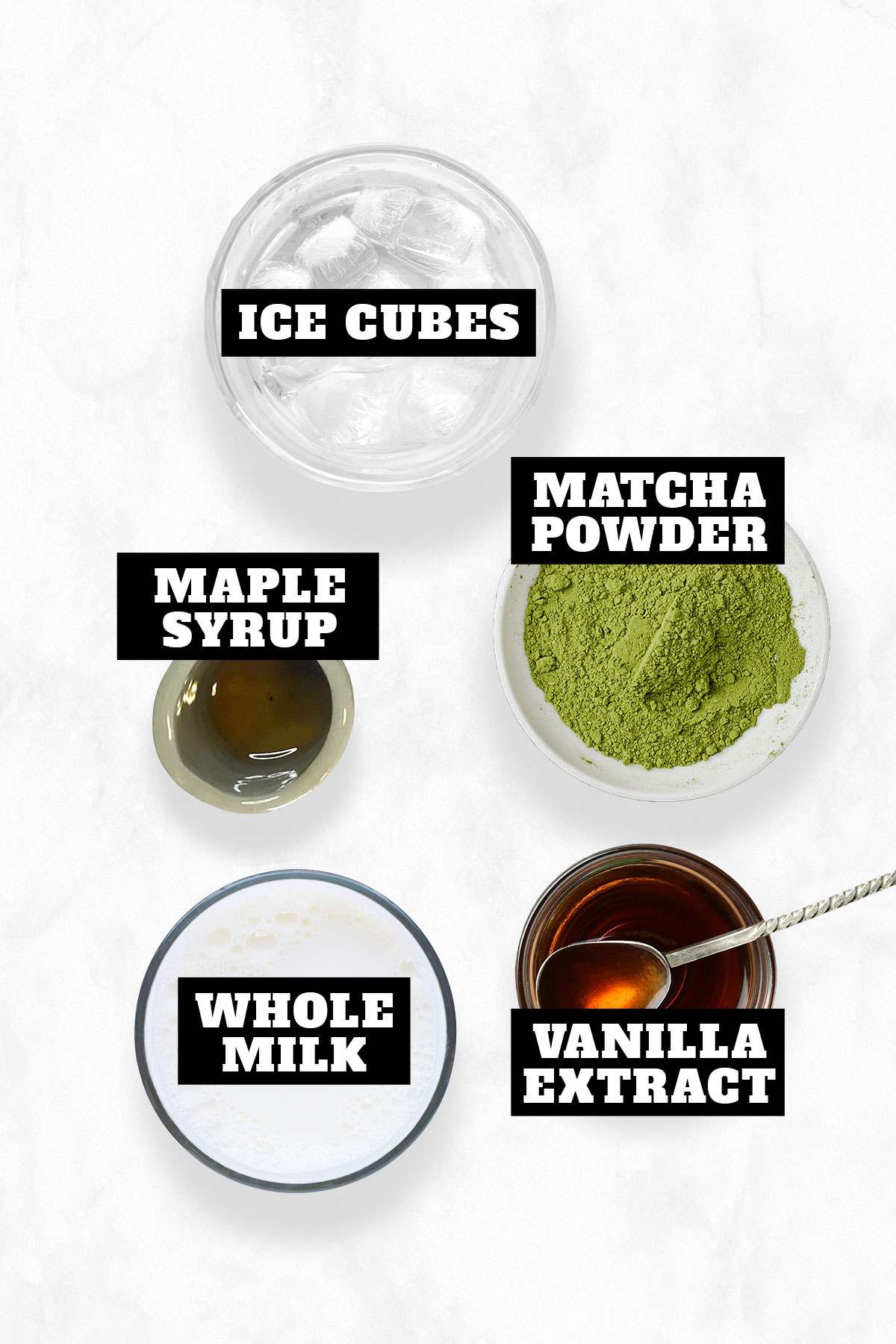 2 tsp sweeteners like sugar, maple syrup, or at your desired amount
1 tsp pure matcha powder which is a fine powder made from green tea leaves (no need for ceremonial grade matcha, culinary grade matcha will do)
2 tsp of vanilla extract or vanilla syrup
1 1/2 cups of milk (whole milk, soy milk, oat milk, coconut milk, unsweetened vanilla almond milk, or unsweetened almond milk)
1 cup of ice
How To Make Iced Matcha Latte At Home
Step 1: Sift the Matcha
One of the most important steps in making a matcha latte is to sift the matcha. Matcha comes in a powdered form, and it's so fine that the powder tends to clump together. Without sifting, it's harder to spread the powder out even if you use hot water or hot milk. Sifting will allow you to start this right.
Take a small sieve and place it above a cup or bowl. I place it above my frother because I will be frothing it after this. Then, add 1 tablespoon of matcha powder to the sieve. Use the spoon to spread it across the sieve until all of them disappear into the cup under the sieve.
While sifting the matcha clumps, they are separated by the holes in the sieve and fall into your bowl into fine powder like this: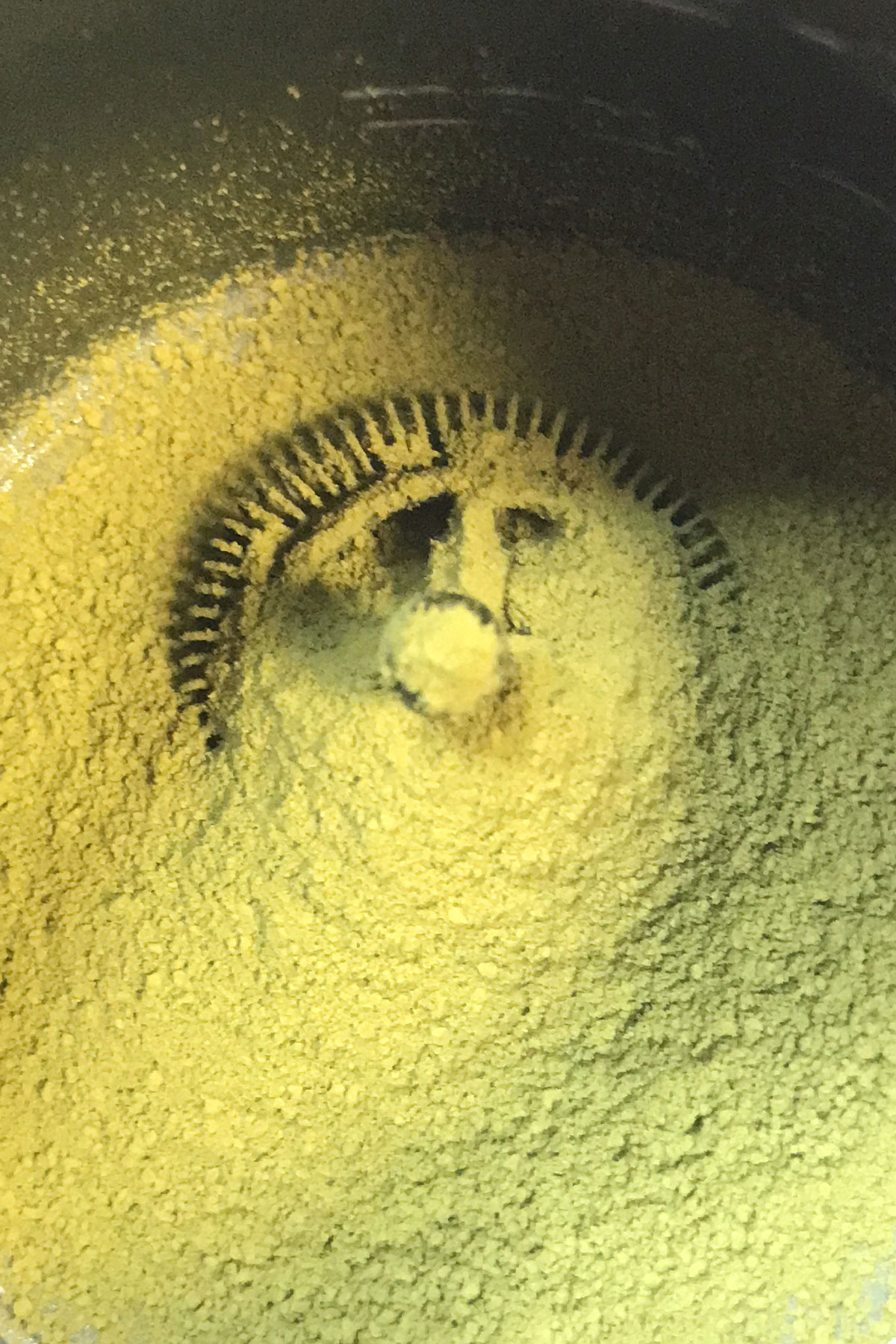 Step 2: Froth the Matcha and Milk
The matcha has to be either whisked or frothed to make it smooth to drink. Since matcha does not dissolve completely in water, you have to aerate it to spread out the powder. You wouldn't want to drink it when the matcha is clumpy on some parts of the drink and inconsistent throughout the mixture. You want the matcha flavor to spread and mix well so that the whole drink tastes the same way.
Pour your milk of choice into the matcha powder. If you don't have a whisk you can froth the mixture with a milk frother while heating it up. If you have a frother like mine, a Nespresso Aeroccino, just press the power button and let go. It will start spinning and heating up the matcha and milk together.
You may skip this step if you are fine with the results of using the blender straight away to blend the matcha with milk and ice. But do warm the milk first before mixing it with matcha. I love foamy matcha, so frothing is something I must do. You should try it too!
If you own a traditional bamboo whisk and prefer whisking to frothing, add a few tablespoons of hot water to the matcha powder. Whisk it well, then add in the milk and mix them up.
Step 3: Blend Matcha and Ice
Here comes the fun part. Put the frothed-up mixture of matcha and milk into your blender, and add the ice cubes, vanilla extract and sweetener of your choice. Blend all of them at a power where it's possible to crush ice and make it slushy. You may have to pause and stir the mixture in between blending. If you want your matcha to be like a freeze or frappuccino, you will have to blend it until there isn't any more crunchy ice. The texture should be close to a smoothie, well-blended yet not watery.
If you don't want it to be a smoothie, you may wish to add the ice cubes after blending the matcha and milk mixture. Or you don't blend it for too long. Stop blending even when the ice cubes are still intact.
Once done, pour it into your glass, sprinkle a small amount of matcha powder on top, and enjoy!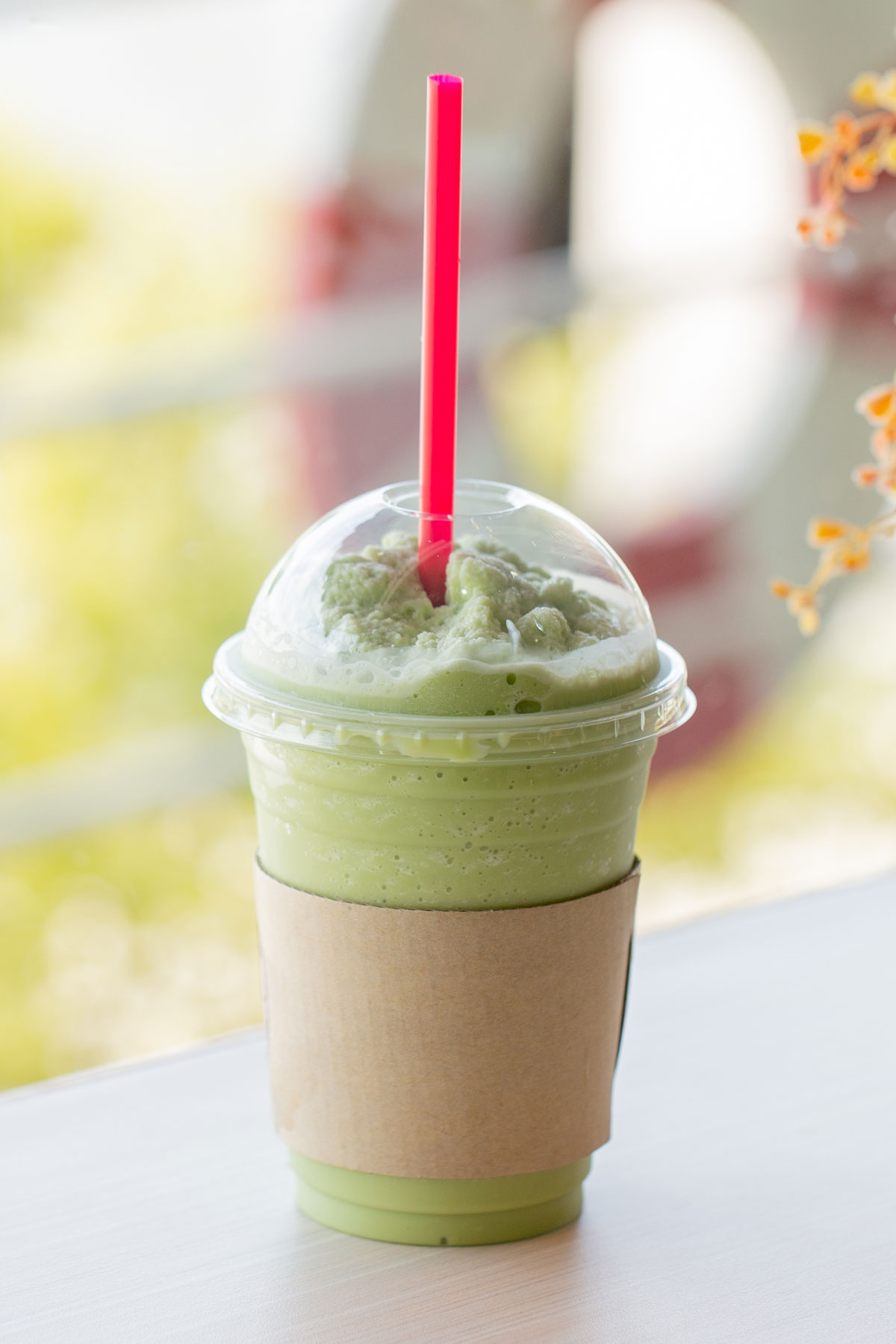 Is Dunkin Donuts Matcha Latte Healthy?
Matcha drinks have a lot of health benefits due to the matcha's nutritional content, including increased metabolism, lower cholesterol, and boosted energy. In a study by the MDPI Journal, matcha has the highest antioxidant potential among all true teas.[1]https://www.mdpi.com/2304-8158/9/4/483/htm This helps to prevent cell damage more than other teas.
According to World Tea News, they've found that Dunkin' Donuts claimed to use a high-quality matcha green tea powder blend, produced in the Nishio region of Aichi prefecture, Japan. This region is renowned for growing and harvesting one of the finest matcha for more than 800 years.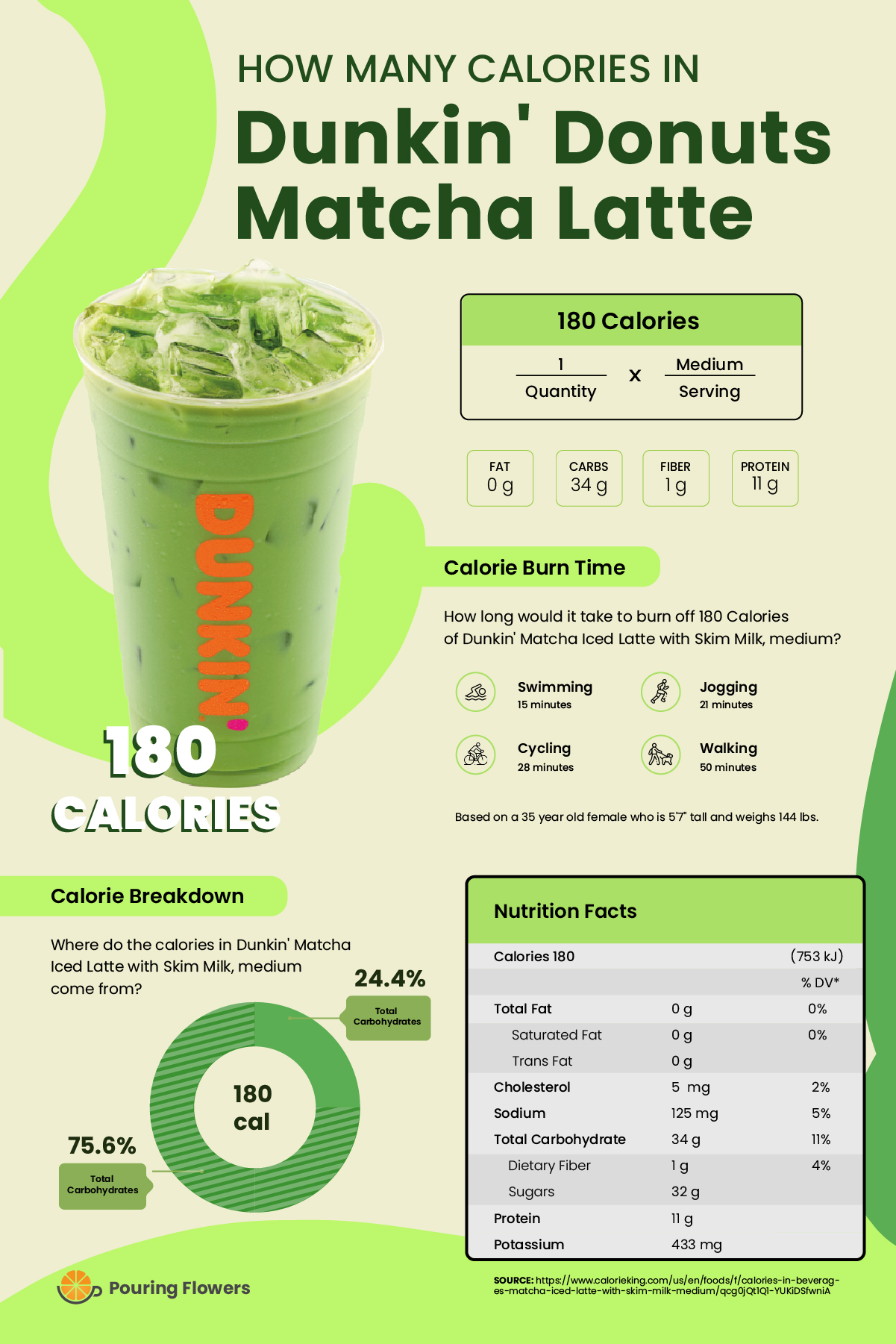 If there's anything that makes it unhealthy, it will be because there is too much sugar content. The original Dunkin Donuts would have a regular amount of sugar added and skim milk, this is not the healthiest you can have on a daily diet.
So long as Dunkin' Donuts is using real matcha, it can be a very healthy drink with less sugar. Unfortunately, only your milk of choice can be customized, not the sugar level. With 21-54 grams of sugar, this makes a Dunkin Donuts matcha latte not too healthy. A homemade option will be best for your health since you are able to customize everything to suit your tastes and needs.